News
01_2023 New Location in Mülheim-Kärlich
With KAYSER, Beck & Co. has a new location in Mülheim-Kärlich
With our focus on factory equipment, we supply companies and authorities. We offer a wide range of products, from screwdrivers to material flow devices, storage and shelving technology to complete operating and office equipment.
Our strong own brands:
SHELF PLANNING, SHELF SYSTEMS, WORKPLACE SYSTEMS AND TRANSPORT SYSTEMS
Warehouse technology and material flow face new challenges in the digital world. tabflow optimizes your processes and increases efficiency in warehouses and workplaces with intelligent solutions.
Planning: The process-oriented warehouse planning from tabflow already takes planning-relevant key positions into account during the draft planning.
Technology: tabflow optimizes your processes and increases efficiency in storage and operating technology with intelligent solutions.
Service: tabflow offers you comprehensive services such as shelf inspection or shelf testing for efficient material flow in storage technology.
Marken: Our brand portfolio includes tabla shelving technology, tabtec workstation systems and tabmove transport systems.
THE BRAND IN THE LIFTING TECHNOLOGY SEGMENT

With Cadena Hebetechnik you can rely on experience and competence in all aspects of slings and hoists.
In our state-of-the-art production facilities, our qualified specialist staff manufactures all types of slings and hoists (e.g. crane chains, chain components and accessories, textile lifting slings, wire ropes). In order to guarantee the high quality standard of our products, we only use first-class materials.
Of course, our products are subjected to tests in accordance with current laws and DIN standards. A test certificate, which certifies the specified properties, is included with every delivery. The production of special constructions is possible at any time!
kayTAG – The digital service management tool for security-related checks:
INTELLIGENTLY REDUCE ADMINISTRATIVE EFFORT FOR TESTS

Functional and safety tests for many pieces of equipment are required by law. This is to prevent personal injury and damage to property. Nobody will deny that this makes sense – but the administrative effort is considerable. Depending on the product group, the date of manufacture, purchase or commissioning is decisive for the test date, receipts and documentation must be archived and test dates agreed.

09_2022 Brochure ZWpro Fitting
The new ZWpro brochure for fittings has arrived
High-quality products for sophisticated doors and furniture.
Noble design, fine materials and first-class workmanship – that's what ZWpro stands for.
door lever
window handles
narrow frame printer
push handles
glass door fittings
07_2022 Catalog Tool Technology
The new catalog for Tool Technology needs has arrived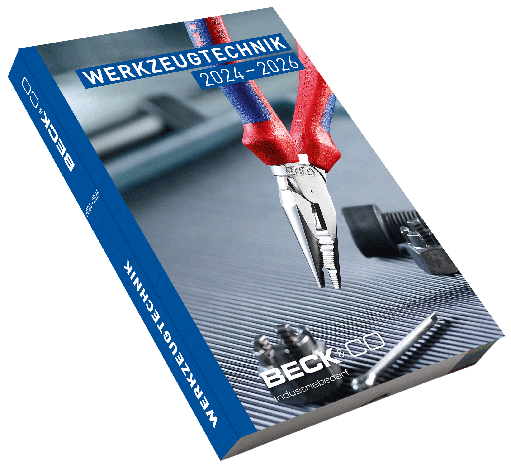 The catalog contains everything on the subject Tool Technology:
machining
clamping technology
measurement
hand tools
Soldering/Welding
07_2022 Catalog Power Tools
The new catalog for Power Tools has arrived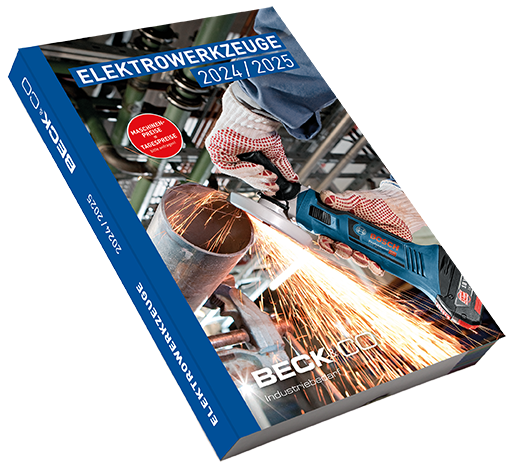 The catalog contains everything on the subject Power Tools:
Battery powered tools
Power Tools
Metalworking
Timber processing
Cleaning equipment
Power generator
Welding technology
Gala construction
Pneumatic Tools
Measuring technology
05_2022 Catalog workshop needs
The new catalog for workshop needs has arrived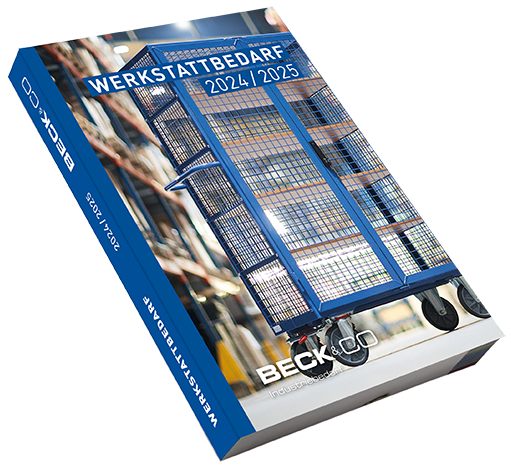 The catalog contains everything for workshop needs:
Mode of Transport
Transport container
Environmental Protection
Operating equipment
Shelve systems
Climbing devices
Cleaning
Occupational safety
Distribution
Outdoor facilities
Office equipment
12_2021 For a good cause
This year again we are foregoing Christmas presents for our customers and business partners and instead supporting social projects in the region. We are sure that our donations will be used there for a good cause.
Lichtblicke e.V. 500 €
Lichtblicke gives hope where there is despair.
Lichtblicke provides active, unbureaucratic, quick and effective support throughout North Rhine-Westphalia for children, young people and families who are in need materially, financially and emotionally.
Current focus action: Support for those affected by the storm of the century in North Rhine-Westphalia.
Foundation Kinderglück 500 €
Help for socially disadvantaged children and young people.
The Kinderglück Foundation supports children and young people whose journey into the world begins with stumbling and suffering from poverty, illness and trauma. The foundation is based on children's rights and implements them with its own aid projects.
12_2021 Closing times between Christmas and New Year
Dortmund and Schermbeck: 24.12. and 31.12.2021 closed
Geislingen: 24.12. – 31.12.2021 closed
09_2021 Catalog Industrial Safety
The new catalog for Industrial Safety has arrived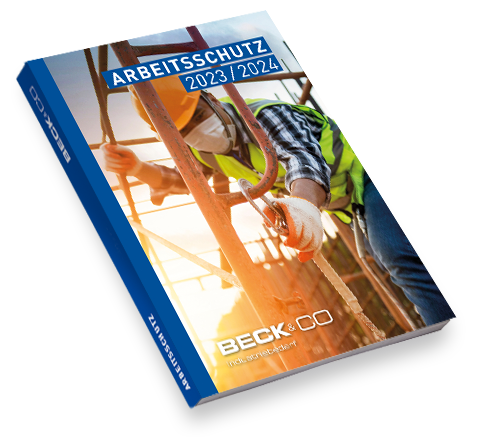 The catalog contains everything for Industrial Safety:
Head, eye, respiratory and hearing protection
hand protection
foot guard
Workwear, cold protection clothing
PSA against crashes
first aid kits
Skin protection, skin cleansing, skin care
Environmental and heat protection
08_2021 ProActiveAir expands assortment
With its combination of ionization and activated oxygen, "ProActiveAir" ensures that the room air itself acts as a protective barrier
and that 99.9% of all aerosols, particles, viruses and bacteria are removed immediately.
With just one device, the ProActiveAir models offer protection für up to 75m2/200m3 (iO+Smart) or 160m2/400m3 (iO+).
The devices fulfills all normative and legal requirements.
02_2021 Filter device ProActiveAir
With its combination of ionization and activated oxygen, "ProActiveAir" ensures that the room air itself acts as a protective barrier
and that 99.9% of all aerosols, particles, viruses and bacteria are removed immediately.
In addition, highly effective permanent filter and disinfection technology was built into it. The device fulfills all normative and legal requirements. In contrast to filter technology, it does not wait until the air has reached the filter, but deactivates harmful components directly at the point where they are created.
01_2021 Beck & Co. Industriebedarf GmbH & Co. KG now also in Schermbeck!
Many years of experience and commitment to outstanding performance have earned Beck & Co. a name as a reliable specialist in the industry.
From 01.01.2021 with a new sales team now also in Schermbeck!
CONVINCE YOURSELF – WE ARE LOOKING FORWARD TO YOU.
In cooperation with our partners in Germany, we guarantee fast and comprehensive processing with 17 locations and demonstrably meet your highest requirements. Our technical advisors in the field as well as our specialists in the fields of occupational safety (PPE), warehouse and factory equipment, precision technology and safety technology support you on site in the selection of economical products, the products that are optimal for you, and provide you with important impulses to ensure your efficient processes.
Beck & Co. offers you an extensive range of C-parts. No other procurement service provider in materials management is so flexible and diverse. As a system partner, we strive to offer our product ranges and services, constantly adapted to the market, to be expanded.
We meet your demand for high product quality and delivery reliability with a lean sales organization, modern delivery logistics, fast delivery capability and a wide range of e-business options.
12_2020 Closing times between Christmas and New Year
Korschenbroich and Dortmund: 24.12. and 31.12.2020 closed
Geislingen: 23.12. – 31.12.2020 closed
08_2020 BG Bau promotion
MANY LADDERS & SCAFFOLDING ARE FUNDED BY BG BAU!
In order to reduce accidents and improve ergonomics on construction sites, BG BAU supports its members in the purchase of safe climbing equipment, platform ladders, ladder accessories & accessories for scaffolding with up to 50% of the purchase price.
Since July 2020, BG-Bau has been funding not only contribution-based, but also non-contributory! Premium subsidies for fall prevention measures up to € 10,000!
07_2020 Catalog Precision Technology
The new catalog for Precision Technology has arrived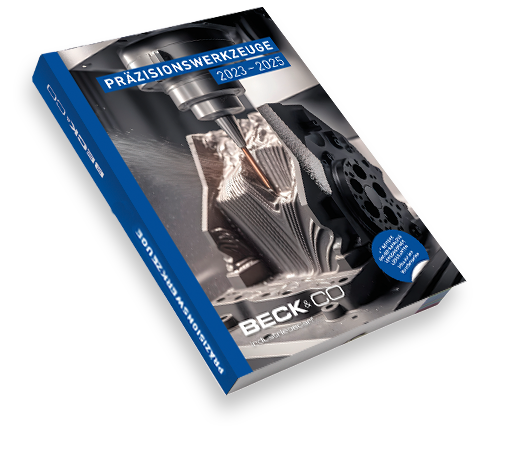 The catalog contains everything on the subject Precision Technology:
Carbide products / Carrier tools
Machining
Clamping technology
Measuring technology
09_2019 ICONO Solid carbide tools 2019
The catalogue of our own brand ICONO
The ICONO brand rounds off the ranges of solid carbide drills, solid carbide cutters, solid carbide end mills, center drills, PM & HSS cutters and hard metal rotor cutters. High quality combined with a good price-performance ratio will convince you on the pages with the highest precision.
The catalogue focuses on the following:
Solid carbide cutter
Special cutters
Solid carbide thread milling cutter
Solid carbide drill
Solid carbide grinding and countersinking tools
Solid carbide saw blades
10_2018 We are now certified according to DIN EN ISO 14001!
Environmental management DIN EN ISO 14001
The international environmental management standard ISO 14001 defines globally recognized requirements for an environmental management system. The aim is to promote the protection of the environment and the avoidance of environmental pollution in accordance with socio-economic requirements:
Reduction of emissions, waste and wastewater
Reduction of costs through targeted use of resources
Reducing environmental impact
Promotion of the environmentally conscious behavior of employees
early detection of sources of error
international recognition for corporate environmental protection
10_2018 Now you can easily receive your invoice by email.

Your advantages:
Save time! Immediate receipt of the invoice, no more waiting for mail delivery.
Assigned immediately! Only the responsible person will receive the invoice by email directly.
Save space! Paperless archiving of the invoice.
Protect the environment! Help reduce paper consumption and CO2 emissions.
Register now and benefit!
02_2018 E-Scanning - Optimizing processes through intelligent procurement.
Optimize your internal booking and ordering processes for only 299. – €. With our eScanning concept you minimize errors as well as the daily amount of time and simplify your processes through digitization:
Functional & mobile
For mobile data acquisition you only need our intuitive and robust eScanner and the barcode of the products you wish to order. This simplifies your day-to-day work in your logistical processes during order entry and transmission.
Traceable & error minimizing
Scanning the barcodes avoids errors that can occur during manual capture and provides accurate documentation.
Process accelerating & time-saving
The reduction of manual effort brings temporal benefits that can be used elsewhere.
Integrated & easy
You scan the barcode (available on almost all products), transfer the data online or via a USB port to your computer, directly into the shopping cart. Now just click on "order" and the goods are already on their way to you!
You do not have access to our online shop yet?
Talk to your client advisor!
01_2018 Beck & Co - now also on Facebook
04_2017 New location in Geislingen
Since June, we are also represented in Karl-Benz-Straße 6 in 73312 Geislingen an der Steige with a new competent team.

05_2017 Moving to Korschenbroich
Our location at Erftstraße 36 in 41238 Mönchengladbach has moved to Friedrich-Ebert-Str. 9 – 11 in Korschenbroich. Discover our modern specialist market with a well-assorted assortment.
Passing by is worthwhile!
10_2016 New location in Dortmund
Since 01.10.2016 Beck & Co is supported by a new competent team in Dortmund. The new location is located at Wulfshofstraße 14 in 44149 Dortmund.
Contact:
Phone: +49 (0)231 999 5372-0
Fax: +49 (0)231 999 5372-40
info@beckco-werkzeuge.de